Loren W. Martin 1938-2018
Loren Winston Martin MD, allergist and long-time PCMS member, died February 15, 2018. He was 79.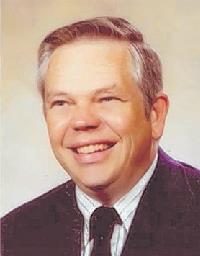 Born April 20, 1938, in Albertsville, Alabama, Martin attended Duke University and graduated from the University of Tennessee Medical School in 1962. He interned at Fitzsimons Army Hospital in Denver an became a military medical resident at Tripler Army Hospital in Honolulu from 1964-1967.  He was Chief of Medicine at Fort Huachuca in 1968. He received a fellowship in allergy and immunology at Colorado Medical Center in 1970 before returning to southern Arizona in 1971 to start his practice in Tucson.
Martin was an active member in PCMS from 1971-2006 and was an Associate member from 2006 until his death.  In addition to his distinguished service in the U.S. Army, Martin was a successful rancher raising several head of Angus cattle. He had suffered from health problems associated with Agent Orange in Vietnam. He was buried with military honors at Veterans Memorial Cemetery in Marana on March 23, 2018.
He is survived by his wife of 57 years, Beth; children Lori, Karen and James; grandson Dan Eisgruber.