Pima County Medical Society does its best to keep information updated.
Ongoing trainings can be found at the bottom of the page. 
UA College of Medicine Grand Rounds
Otolaryngology Grand Rounds
Wednesday, Oct. 5, 2022
7-8 a.m.
Via Zoom
"HPV Liquid Biopsy: Cancer Screening Through Treatment Monitoring"
Daniel Faden MD, Assistant Professor, Otolaryngology from Harvard University
Via Zoom: https://arizona.zoom.us/j/84894560202

Surgery Grand Rounds
Wednesdays 8-9 a.m. In-person attendance Room 5403 and virtual via live streaming (NOTE: A link for live streaming via BioCom will be sent out for each event. Contact Jolene Snover for an invite at jsnover@surgery.arizona.edu)
Wednesday, Oct. 5, 2022 
8-9 am.
Room 5403 and via livestream
"Everything you wanted to know about Esophageal Cancer."
Stephanie Worrell, MD, FACS Clinical Assistant Professor, Section Chief, Thoracic Surgery Department of Surgery University of Arizona
Via live stream at https://streaming.biocom.arizona.edu/streaming/30076/event.
Wednesday, Oct. 12, 2022 
8-9 am.
Room 5403 and via livestream
"TBA"
Karim Halazun, MD Surgical Director, Adult Liver Transplant Program Section Chief, Hepatobiliary Surgery Division of Hepatobiliary and Pancreatic Surgery Department of Surgery NYU Grossman School of Medicine
Wednesday, Oct. 19, 2022 Surgery Grand Rounds Canceled
Department of Surgery Faculty Meeting
Wednesday, Oct. 26, 2022 Surgery Grand Rounds Substituted 
DEI–Cultural Competency Lecture (See Programs and Events page.)
Neuroscience Grand Rounds
Friday, Oct. 7, 2022
8-9 a.m.
In person or via Zoom
"Heterogeneity of Mild Cognitive Impairment"
Emily Edmonds, PhD Neuropsychologist, Banner Alzheimer's Institute – Tucson Clinical Assistant Professor Department of Neurology, University of Arizona
Presentation Learning Objectives:
To understand sources of variability in the diagnosis of mild cognitive impairment (MCI)
To appreciate how neuropsychology can improve the characterization of cognitive subtypes of MCI
To be able to describe how research on MCI subtypes is relevant in clinical settings
Join Zoom Meeting: https://arizona.zoom.us/meeting/84036601195 / Meeting ID: 840 3660 1195 / Password: 660362
Sarver Heart and Cardiology Grand Rounds
Wednesday, Nov. 16, 2022
Division of Cardiology Grand Rounds
Noon-1 p.m.
In person and virtual
Friday, Dec. 2, 2022
Sarver Heart Center Grand Rounds
Noon-1 p.m.
In person and virtual
Wednesday, Jan. 11, 2023
Division of Cardiology Grand Rounds
Noon-1 p.m.
In person and virtual
Rheumatology Grand Rounds
Medicine Grand Rounds
Stay tuned.
Age Management Medicine Group
Thursday-Sunday, October 27-30, 2022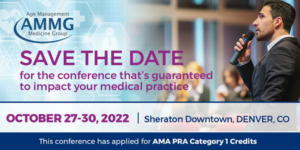 The 33rd Clinical Applications for Age Management Medicine Conference isa four-day event at the Sheraton Denver Downtown Hotel located in Denver, Colorado.
This live conference is guaranteed to impact your medical practice—from enhancing your knowledge and performance levels to increasing your practice's value with healthier, better outcomes.
Get the latest research findings, eye-opening and engaging presentations from our award winning faculty. You will be introduced and updated on the latest science-based clinical information and sophisticated clinical applications for Age Management Medicine.
Click here for more information.
Ongoing trainings
Post-Viral Syndrome and Myalgic Encephalomyelitis/Chronic Fatigue Syndrome (ME/CFS): What Every Clinician Needs to Know
This is a FREE CME webinar on the diagnosis and treatment of post-viral syndromes developing in the wake of COVID-19, including Long COVID and Myalgic Encephalomyelitis / Chronic Fatigue Syndrome (ME/CFS).  With experts at Harvard Medical School and elsewhere conservatively estimating that 10% of COVID-19 patients will go on to develop post-viral ME/CFS, Arizona medical providers and students must learn immediately to recognize and treat the thousands of Arizonans expected to develop this disabling disease in 2021.
Click here to find the CME. Please note that this CME is sponsored by Mt. Sinai Hospital in New York, the NY State Department of Health Clinical Education Initiative (CEI) and The Myalgic Encephalomyelitis Action Network of New York. The CME is accredited for 1.0 AMA PRA Category 1 Credit through the University of Rochester School of Medicine.
To take the CME, participants must first sign up for a free MyCEI account. Once the account is created, click the button "Watch this Learning Module." On the new screen that opens, click the button at the bottom of the screen that says "Enroll." This will start the CME video.
Links for Opioid CME Requirements
The Arizona Senate and House voted unanimously to approve the Arizona Opioid Epidemic Act during a late night, January 25, 2018 special session. Under the new bill, PCMS members authorized to prescribe schedule II controlled substances and have a DEA registration number are required to complete a minimum of three hours of opioid-related substance use disorder-related or addiction-related CME each license renewal cycle.
For your convenience, the following links offer opportunities to fulfill legislative requirements.  Others may be available through your specialty society or other organizations.
Telemedicine: Providing Safe Care During Coronavirus Pandemic
Enhance your understanding of how to care for patients remotely. Under such an uncertain time in health care because of the global coronavirus (COVID-19) pandemic, every human contact represents a potential risk for physicians, medical professionals and patients alike. Now, more than ever is the time to learn about and implement telemedicine and telehealth.
Click here for more information.
UA Center for Integrative Medicine Launches Online Pain Management CME
The University of Arizona Pain Management Center has online CME programs available for all physicians. You may visit the links below for details or to register for the CME programs.
PBI Online Opioid CME
PCMS member Jennifer Schneider MD has developed an online Opioid Pain Management CME course available through PBI. This course qualifies to meet the Arizona Medical Board requirements for a CME course on opioids. There is a charge for taking this course. You may review the flyer for this training by clicking the link the RX3 Flyer.
For more information, click here.
THMEP ongoing CME education
Tucson Hospitals Medical Education Program (THMEP) is accredited by the Arizona Medical Association (ArMA) to provide continuing medical education for physicians. All credit is AMA PRA Category 1 Credit™ for physicians.
Click here for scheduled series, events and courses.
DOCME Education Center–anytime on-demand online CME
DOCME is a collaboration of the osteopathic state societies through the Association of Osteopathic State Executive Directors (AOSED) whose aim is to provide the premier source of online CME programing for osteopathic physicians.
Click here for details or to view the online CME catalog.
Arizona Center for Rural Health

CMEs

Click here to access the PDF with links.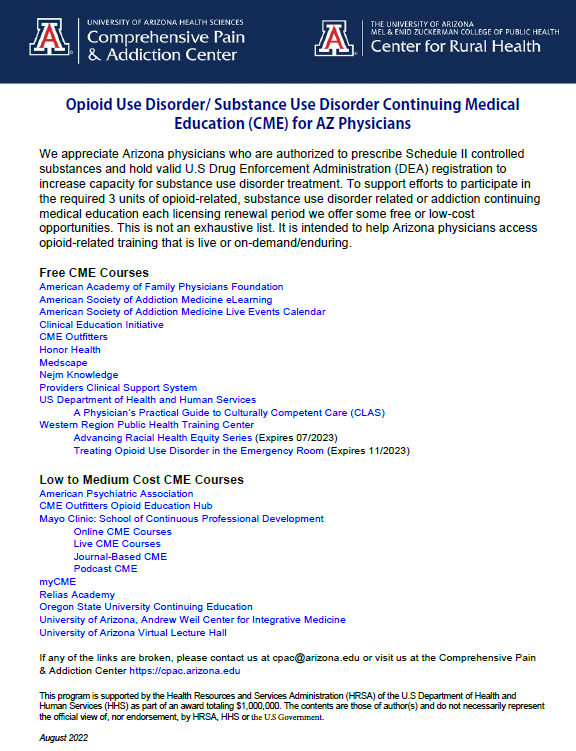 Age Management Medicine Group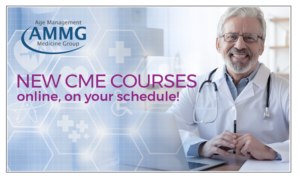 AMMG Online offers evidence-based courses developed by physicians with your needs in mind. It's innovative cutting-edge education you can start when you're ready and complete at your own pace. Our experts present the evidence-based facts, map out the latest discoveries, clinical uses, and case studies.
Click here to earn CME.