Practice Opportunities
PRIMARY CARE PHYSICIAN (02.02.2021) – Primary care physician position available in Globe, Ariz.

It's a wonderful central location near mountains, lakes, cities, with mid-range Arizona climate.
Flexible opportunities, from three to five days per week with competitive benefits, opportunity to grow, and NHSC loan repayment available. 
Please contact Holly Rooney, MD at hollyerooney@gmail.com or (928)701-1185.
PRIMARY CARE PHYSICIAN (01.20.2021) – Iora Health is seeking a Primary Care Physician to join our growing, outpatient practice at our Broadway/Camino Seco location in Tucson. The team physician will work closely with the medical director to play a critical role in both care delivery and ongoing practice innovation.
Position Highlights: 
Live Iora's mission of "restoring humanity to healthcare," for patients and for yourself.
Rediscover the "joy in practice" while working in a value-based care environment with a team to support you in delivering high quality patient care.
Provide best in class comprehensive primary care in an outpatient setting.
Partner with the care team and leverage Iora's coaching and integrated behavioral health models to engage our geriatric patient population in care and drive behavior change.
Our practices offer smaller panel sizes and the opportunity to lead while working with a true team.
Utilize our proprietary Electronic Health Record to plan care for individual patients and maximize impact on the population.
Weekly protected time during the work day, to gather with fellow Iora physicians for team building and shared discussion of challenging cases.
State of the art practice setting designed for a team-based practice model.
Leadership that values your input and understands the importance of work/life balance.
Qualifications:
Board certification in Internal Medicine, Family Medicine or Geriatrics required.
Currently licensed or ability to obtain licensure in Arizona.
The ability to build successful relationships with team members and communicate effectively both 1-on-1 and in groups.
Can thrive in a fast-growing, mission driven organization focused on using data to improve patient outcomes.
Compensation Package:
Sign on bonus
Guaranteed salary, free from the worry of RVU's
Paid Time Off
CME & Licensure Reimbursement
Occurrence-based Malpractice Insurance
401k with company match
Stock Options
About Iora:
Iora Health is transforming health care, starting with primary care. We created a high-impact relationship based care model, that particularly benefits adults on Medicare and those who might need more attention. Our care model changes everything – the team, outcome-focused payment, customer service, and the technology that supports our care.
We know that when you invest in relationships with people, you can help them live happier and healthier. Our patients get a team that respects and listens to them. We get paid to keep our patients healthier, and it works – we are successfully improving the lives of our patients while lowering costs.
Qualified candidates may submit their CV to Mandy Dominguez, Sr. Recruiter at mandy.dominguez@iorahealth.com. To learn more about Iora Health, please visit www.iorahealth.com.
PRIMARY CARE PHYSICIAN (01.06.2021) – OptumCare, is seeking a Family Medicine or Internal Medicine Physician to join our team in Tucson. We are proud to offer a convenient Monday–Friday schedule with a highly collaborative work environment whose culture is one of continuous improvement, bottom-up management style and low turnover.
At OptumCare, we offer:
Competitive compensation package, including base salary plus productivity bonuses

Generous benefits package including 23 days of PTO, 8 holidays and 5 days of CME

Opportunity to work with and mentor residents rotating through the clinic

Partnership program
Contact Kaitlin Osborn for more information at Kaitlin_Osborn@optum.com or call (952) 936-3888.
Classified Ads
If you would like to feature a classified ad,
click here
to fill out the form or e-mail Digital Communications Coordinator Ann Chihak Poff at
achihakpoff@gmail.com
. You can also e-mail Ann with any questions.
METRO MEDICAL BILLING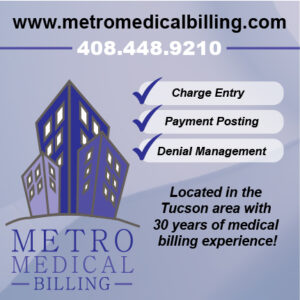 We provide complete Revenue Cycle Management for our Physician Practices.
Our specialties include: Primary Care / Family Practice, Pediatrics, Obstetrics and Gynecology, Psychiatry, Gastroenterology, for Physicians services for in office and inpatient settings.
We offer Scheduling, automatic Eligibility Checking for most Insurance Carriers and Dynamic Reporting capabilities.
Metro Medical Billing is located in Oro Valley and can be contacted by calling (408) 448-9210.
Click here for more information.
LEASE OPTION FOR HEALTH CARE PROVIDER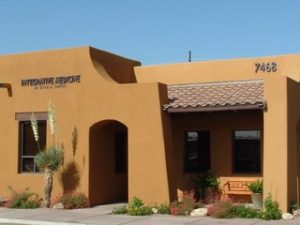 Lease option for health care provider (NMD, DO, MD, NP or PA)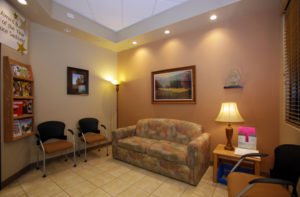 to include daily, partial or full lease space.  Furnished exam rooms and office space with light administrative, front desk and nursing support are available.
Provider to join established practice is also considered.
Location: Ina and La Cholla area, Tucson, Ariz.
Candidates or other clinics interested in building their own practice and/or leasing space should email a PDF formatted CV with cover letter to stephanie@drsadilek.com.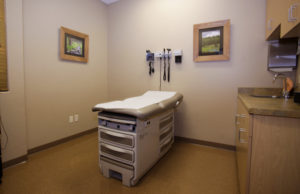 The Tucson House for sale is located between TMC and St. Joseph's hospitals. It is a hacienda-style home started in the 1940s with wooden beamed, tongue-and-groove ceilings, flagstone, Mexican tile, brick and ceramic tile flooring. Handmade Dutch doors, wardrobes of wood with shoe drawers and antique Mexican lighting fixtures. Architect designed 1975 addition has skylights and full closet wall on the south. Large living room with mountain views, split 5 bedroom, 2.5 baths with walk-in shower/tub. Eat-in kitchen with large butler's pantry. Three fireplaces, two A/C units. Surrounded by desert with locked gated compound on .86 acre corner lot. Charter school Leman Academy is adjacent and opening in August 2020. Address: 6186 E. Lee St. Cost: $780,000. Listed by owner/agent Sandy Goodsite of Bancroft and Associates. To visit, call (520) 975-0374.  MLS# 21913652.
To view more pictures, 
click here
.