Thomas D. Boyer 1943-2018
Thomas Boyer MD, Director of the Liver Research Institute at the University of Arizona and PCMS member, succumbed to cancer on January 11, 2018. He was 74.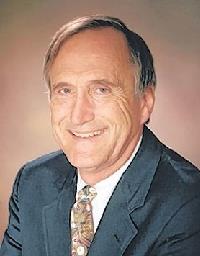 Boyer was born October 10, 1943. He graduated from medical school at the University of Southern California in 1969. After in internship at New York University he returned to USC for his residency in hepatology. After serving in the U.S. Coast Guard from 1971-1973, he completed his medical training in 1978 with a fellowship in hepatology and gastroenterology.
He was considered a leading authority in liver disease. His text book "Zakim and Boyer's Hepatology" is still used worldwide. He authored several articles and conducted clinical research throughout his career at Emory University, University of California San Francisco and the Veterans Administration Medical Center in San Francisco.  He continued that research at the UA with several studies at the Liver Research Institute which has been renamed the Thomas D. Boyer Liver Institute.  He was also highly regarded for his expertise in transplant hepatology.
The American Association for the study of Liver Disease honored Boyer with its Distinguished served award in 2012. He was president of the International Association of the Study of the Liver until his retirement in 2017.  Boyer joined PCMS in 2010 and remained an active member through 2017.
He is survived by his brother Clayton Boyer of Phoenix, daughter Sarah Howard (Scott), son Thomas D. Boyer, Jr.; grandchildren Matthew and Evan Howard; companion Sherry Laemmermann. He was preceded in death by his wife Carol.
Services were held January 21 at Skyline Country Club. Donations are welcome in honor of Thomas D. Boyer to The American Association for the Study of the Liver Disease Foundation, 1001 North Fairfax St. 4th Floor, Alexandria, VA 22314; or the University of Redlands, 1200 East Colton Ave, PO Box 300 Redlands, CA, 92373