Robert J. Reilly 1931-2018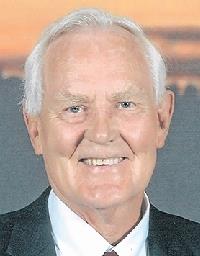 Robert J. Reilly MD, urologist and surgeon, passed away from bladder cancer in Tucson on August 14, 2018. He was 87.
Reilly and partner Donald Gleason MD established Urological Associates of Southern Arizona. It continues to be one of the leading urology practices in Tucson.
Born in Brooklyn on August 4, 1931 in Reilly attended Fordham University and graduated from Columbia University Medical School in 1957. After an internship in internal medicine and surgical residency through Yale University at Grace New Haven Hospital, Reilly served in a MASH unit in Korea for the U.S. Army from 1958-1960. He returned to Columbia Presbyterian Medical Center in New York for a residency in urological surgery that he completed in 1965.
Reilly came to Tucson in 1966. He was a member of the Pima County Medical Society from 1966-2007.  He was also in several other medical organizations such as the American Academy of Pediatrics, American College of Surgeons, American Urological Association and American Association of Clinical Urologists.
Reilly donated his time to several causes. He made trips to several countries providing services and training. One of his favorite projects was volunteering with his partners at African Inland Church Kijabe Hospital outside Nairobi, Kenya.
He is survived by his wife of 4 years, Diane; a brother, four children, 16 grandchildren and one great grandchild. His Celebration of Life service will be September 15 at Catalina Foothills Church starting at 10 a.m. Gifts can be made to World Medical Mission, CFC Youth Missions or 4 Tucson.