Peter N. Herrington 1928-2018
Longtime PCMS member and surgeon Peter Nevin Herrington MD passed away January 26, 2018. He was 89
Herrington was born on May 11, 1928 in Montreal. He received his medical school degree from McGill University in Montreal in 1954 and interned at Royal Victoria Hospital. He completed his surgical residency at Bellevue Medical Center in New York in 1960. He embarked on a 15-year military career as surgeon in the U.S. Army. He obtained the rank of colonel and served in the Korean and Vietnam conflicts. He met his wife Judy, a surgical nurse in Vietnam and came to Tucson in 1975 after ending their military service.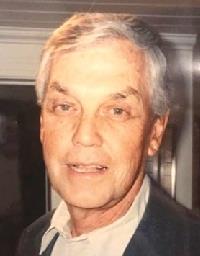 Herrington joined the surgical staff at Thomas Davis Medical Clinic in 1976 and practiced for 20 years before retiring. He became a member of PCMS that year. He remained in PCMS as an Associate member in retirement. He was also a member of the Society of Colon and Rectal Surgeons.
His activities in retirement included playing the bagpipes, woodworking and playing golf as he was known to shoot his age.  He also enjoyed attending University of Arizona athletic events.
Herrington is survived by his wife of 48 years, Judy; five children Blake, Christeen, Kim, Mark (Julia) and Matt (Kelly); seven grandchildren Danni, Hanna, Peter, Dillan Connor, Niven and Maeve.