COVID-19 Clinical Trial Information in Tucson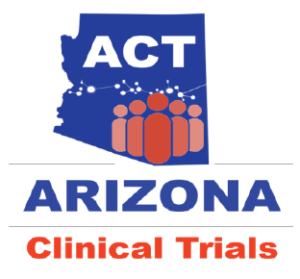 Dear Providers,
Given the current COVID-19 pandemic, we are utilizing our experience in clinical trials to offer investigational treatment trials for patients with COVID-19. On Monday, June 29, 2020 we started a new clinical trial using a Monoclonal Antibody Therapy from REGENERON for NON-HOSPITALIZED COVID-19 infected patients.
This study is single infusion of monoclonal antibody (two doses) versus Placebo as investigational treatment. Patients will be given a high dose monoclonal antibody, low dose monoclonal antibody or placebo.
Summary Inclusions for the study are:
Age 18 and over
Covid PCR Positive (on-site testing can also confirm within 45 minutes)
One or more of SOB, cough or fever
COVID symptoms for less than 7 days
Able to consent
Summary Exclusions for the study are:
Hospital admission for COVID
IVIG infusion in past 3 months
Treatment with Remdesivir
Pregnant/Breastfeeding
Patients will be followed in clinic or with home health visits to monitor for symptoms of COVID for 30 days. Patients will also have the option of staying for up to 6 nights for monitoring.
Please contact me directly at akohli@azclinicaltrials.com, using the attached referral form or by phone at (480) 360-4000 if you would like to refer patients who are interested. Interested patients who are awaiting results of COVID-19 testing can be referred as well, and we will follow up to see if positive. Please also follow us on Facebook at Arizona Clinical Trials or Twitter at @azclintrials for updated trial options or visit our website by clicking here. We hope to be a resource to the Arizona community.
Thank you
Anita Kohli, MD
Yessica Sachdeva, MD