Marvin Weisbard, MD 1928-2017
Marvin Weisbard, MD, Tucson psychiatrist and neurologist, died August 12, 2017. He had just celebrated turning 88.
Born August 10, 1928, in New York, New York, Weisbard started practicing psychiatry in Tucson in 1969 after completing an internship and residency with the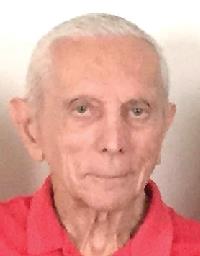 Tucson Hospitals Medical Education Program.  He completed his psychiatry residency at Rollman Psychiatric Institute in Cincinnati. He graduated from medical school at the University of Oklahoma in 1965 and attended Columbia University College of Pharmacy before moving to psychiatry. He served two years in the U.S. Army prior to starting his medical training.
Weisbard joined the Pima County Medical Society in 1969 and remained a member until 1977. He started in Tucson with the Southern Arizona Medical Health Center and joined the Palo Verde Foundation in 1972. He later moved to private practice at 601 N. Wilmot.
He is survived by his wife of 65 years, Eileen; four children, 13 grandchildren, nine great grandchildren and one great-great grandchild.