Jon Minor MD Joins SPARCC Staff at New Facility
Jon Minor MD, has been named Co-Medical Director of the SPARCC Sports Medicine Rehabilitation and Concussion Center. The new facility opened in February at 5199 E. Farness Rd, Ste 100.
Minor is a pediatric non-operative sports medicine physician who is trained in pediatrics, and "medical" sports medicine. He completed both medical education and pediatric residency at Texas A&M, followed by two years of sports medicine and musculoskeletal ultrasound training at Boston Children's Hospital. In the two years since finishing his sports medicine training he has been in Southern California, providing non-operative orthopedic and concussion care in affiliation with the Orthopedic Institute at Children's Hospital of Orange County (CHOC).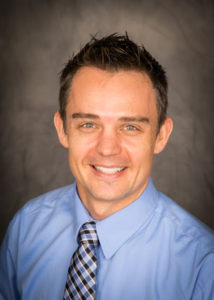 Minor has extensive training in dance medicine and interventional ultrasound medicine. During his fellowship training he worked closely with the Boston Ballet and other dance programs, including Boston Conservatory and Walnut Hill. In Southern California he provided educational lectures on dance injuries and prevention to the various dance conservatories at Orange County School of the Arts (OCSA). He has treated dancers, gymnasts, divers and figure skaters who often suffer similar back, hip, knee and ankle injuries.
As a marathon runner and long distance triathlete, he has taken personal interest in treating running and endurance athletes. One of his research interests includes identifying and correcting the running gait to treat and prevent running injuries. He has also provided medical care at the Boston Marathon finish line and in the Elite medical tent since 2014. Over the last several years he has served as team physician for Northeastern University men's and women's soccer and basketball teams, UMass-Boston men's hockey team, Milton Academy (football), Newport Harbor High School (football), and Woodbridge High School (football). He has also provided sideline coverage for the 2014 US Figure Skating National Championships, and several Babson men's basketball and hockey games.
While treating pediatric and young adult athletes of all sports, Minor recognizes that surgery if often undesirable and rarely necessary in the young and relatively healthy athlete. For this population there is a great alternative with ultrasound-guided procedures and injections, which in almost all cases offers a relatively quick recovery relative to surgery. In cases of cortisone injections, physical therapy is promoted, which is critical to treating and preventing future injury. The use of ultrasound, compared to "blind" injections also offers a diagnostic purpose, which can be helpful to a surgeon prior to considering operation. Under ultrasound visualization the needle tip can be confirmed at the location of suspected origin of pain, and injected with anesthetic agent (often lidocaine) at the specific and intended location, and in an outpatient clinic setting without the need for general anesthesia. He also performs "biologic" injections, with PRP, whole blood, and prolotherapy.