UA Adds Three to Department of Surgery
Marion Henry, MD, MPH, joined the faculty as an associate professor in the UA Departments of Surgery and Pediatrics in November. She came to Tucson from Naval Medical Center San Diego, where she was a commander in the Medical Corps.
Dr. Henry earned her medical degree from Stanford University School of Medicine in Palo Alto, Calif., and completed her general surgical residency at Stanford Hospit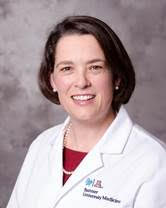 al and Clinics and at Yale University, where she also earned a master's degree in public health, and a research fellowship in pediatric surgery. Dr. Henry completed further fellowship training in pediatric surgery at the Children's National Medical Center in Washington, D.C., and is board certified in general and pediatric surgeries.
Additionally, Dr. Henry is chair of the Health Policy and Advocacy Committee for the American Pediatric Surgical Association. She's also a member of other associations and organizations including:
The Association of Women Surgeons
The Association of Surgical Education
The Society of Gastrointestinal and Endoscopic Surgeons
A fellow of the American College of Surgeons
The American Academy of Pediatrics
The American Pediatric Surgical Association
Dr. Henry specializes in neonatal, pediatric and thoracic surgery. She has a particular interest in the care of newborns with congenital anomalies and in pediatric surgical oncology. Her research interests include clinical outcomes, family and patient-centered outcomes, and systems-based care improvements.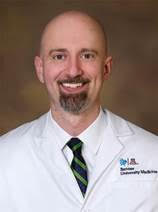 David Stewart, MD, is an associate professor and the new section chief of colon and rectal surgery in the UA Department of Surgery. Dr. Stewart  received his medical degree from Baylor College of Medicine in Houston, completed his surgery residency at the Santa Barbara Cottage Hospital near Santa Barbara, Calif., and then underwent fellowship training in colon and rectal surgery at the Washington University School of Medicine in St. Louis. His specializes in the surgical treatment of colorectal disease, with a particular emphasis on recurrent rectal cancer and inflammatory bowel disease. He also maintains a research laboratory focusing on C. difficile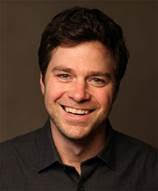 infection and treatments, with funding support from the American Society of Colon and Rectal Surgeons and the National Institutes of Health.
Craig Weinkauf, MD, PhD, an assistant professor in the Division of Vascular Surgery at the UA Department of Surgery, joined the faculty in November.
 He is a Tucson native who earned his combined medical degree and doctorate in immunology from Tufts University in Boston. Dr. Weinkauf completed his residency in vascular surgery at the University of Arizona College of Medicine – Tucson. He treats patients with vascular disease, such as aortic aneurysms, carotid artery stenosis, peripheral arterial disease and venous and lymphatic disease.
 Dr. Weinkauf's research interests include identifying molecular markers indicative of stroke risk associated carotid artery disease and the use of advanced imaging methods to diagnose and better understand pathology in the brain, abdomen and legs.