PCMS Members Can Make a Difference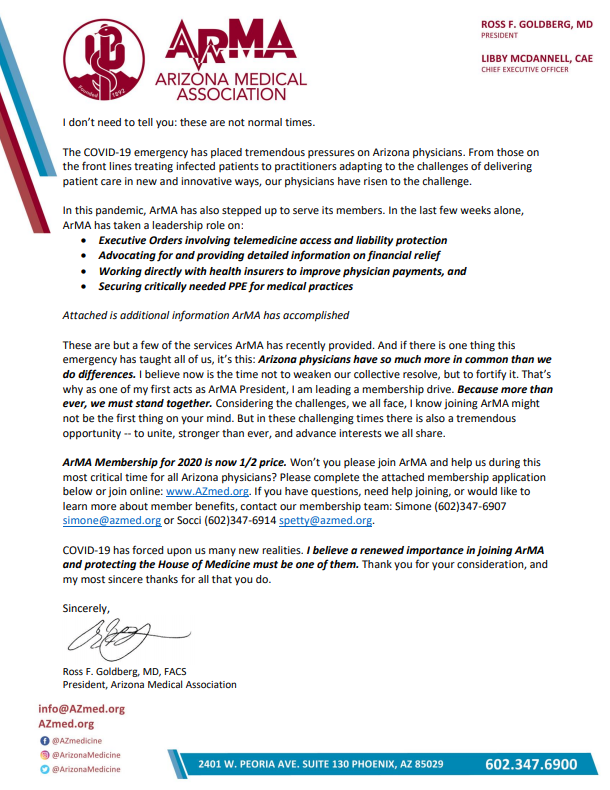 One of the ways Pima County Medical Society makes a big difference for all physicians in Arizona is through its partnership with the Arizona Medical Association. 
PCMS has been well represented at ArMA in developing policies and working with Arizona legislators on laws that impact the practice of medicine. 
If you are not an ArMA member, a new membership opportunity is now available. 
Please review the information and consider joining and making a difference.
PCMS is also looking for delegates to represent Southern Arizona at the ArMA meetings and events.
Make your voice heard. 
Click here for the 2020 Discounted Membership Packet.
Click here to register and for more information.