David W. Jaskar 1938-2018
David W. Jaskar, MD, long-time rheumatologist, internal medicine and geriatric practitioner, passed away on August 6, 2018  He was 79.
Jaskar was highly respected among his peers and served as chair of the Pima County Medical Society Bioethics Committee for nearly two decades. He authored and co-authored several articles for Sombrero Magazine. His service to PCMS also included election to the Board of Directors as Member at Large in 2008.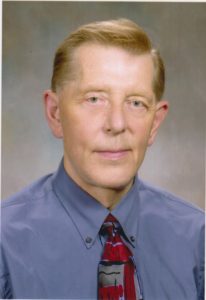 Born on October 12, 1938, in Aberdeen, Washington, Jaskar contracted polio and battled the effects of post-polio syndrome throughout his life. He graduated from the University of Wisconsin College of Medicine in 1971. He completed an internship and residency in Internal Medicine at Virginia Mason Hospital in Seattle. He was in private practice for 11 years in Seattle before moving to Tucson in 1986.  Board certified in geriatrics and rheumatology, he was Director of the Geriatric Extended Care and Rehabilitation Center at the Southern Arizona Veterans Administration Hospital.  He was one of the founding physicians and Medical Director of Casa de la Luce Hospice that opened in 1998.
An avid cyclist, Jaskar liked to ride his bicycle to work and meetings around Tucson. He continued to ride in spin classes several times a week when he was no longer able to ride on the street.
He is survived by his wife of 25 years Maria McCabe; son William Jaskar; daughter Karen Jaskar; sister Susan Sycamore; stepson Jonathan Smotts and stepdaughter Shannon Menefee.  A "Celebration of Life" service will be held September 15, from 1:30-3:30 p.m. at the Northminster Presbyterian Church, 2450 E. Ft. Lowell in Tucson.